Jet Set Six is a band out of New York City. They play a loungy, cocktail type of swing music. The horn section is flawless. The vocals are strong. The rhythm is top notch. The songs are catchy. Nothing is holding this band back. They sound great. If you're the crooning type, Jet Set Six is for you.
I saw Jet Set Six perform at Sunfest in West Palm Beach, FL on April 30th, 1999. Outstanding show!!! They have such energy! It is like going to a heavy metal concert with a swing band. Josef never stops strutting around the stage playing the bass. He picks that thing up like he's playing a guitar! John's voice and guitar solos are great. Andy plays his drum solos like there's no tomorrow. Also, the horn section creates vocal harmonies that give you chills. Go see them right away!!!
Check out Jet Sex Six's official webpage at www.jetsetsix.com.
&nbsp

&nbsp

THE BAND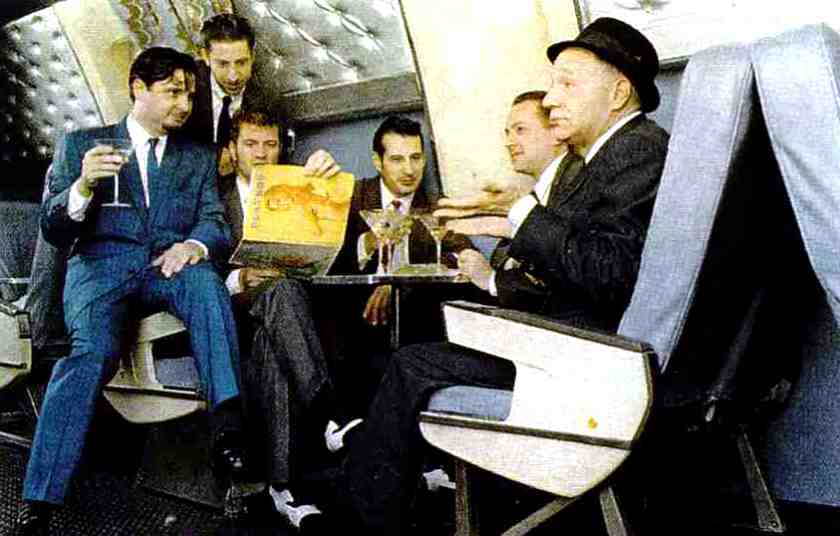 Jet Set Six
&nbsp

John Ceparano

vocals, guitar

&nbsp

Josef Pelletier

bass

&nbsp

Andy Burns

drums

&nbsp

Steven Gluzband

trumpet

&nbsp

David Detweiler

tenor sax

&nbsp

J. Walter Hawkes

trombone

&nbsp

PICTURES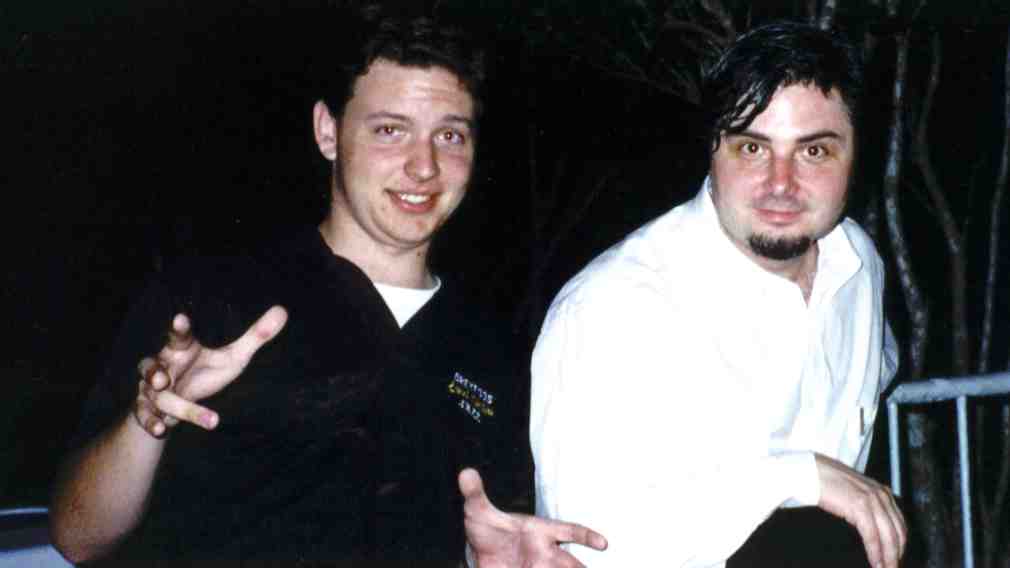 The two perpetual bachelors.
&nbsp
Jet Set 6 + 1.
&nbsp

Crazy man, crazy!
&nbsp
The horn section is livin' it up.
&nbsp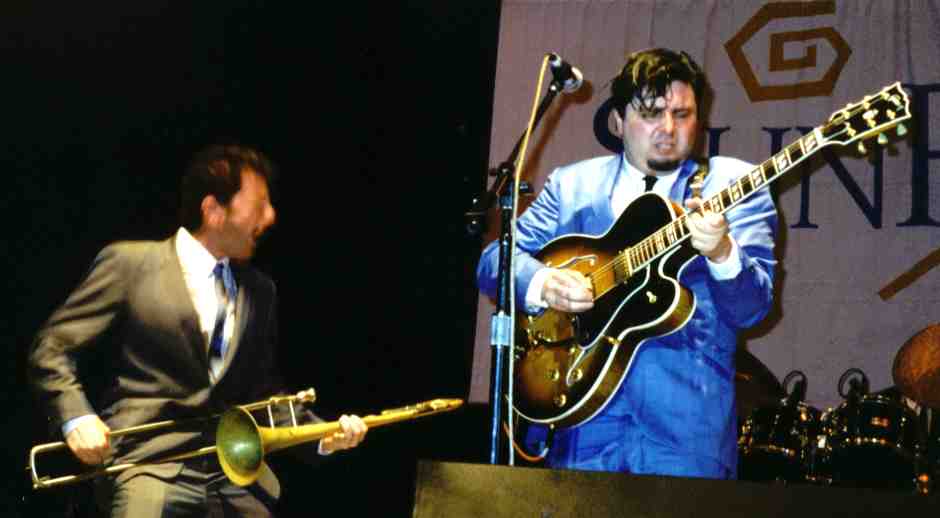 Since he's one lonely sir, and he's a him without a her, he has to play a solo.
&nbsp
This was signed by the group backstage.
&nbsp

&nbsp

DISCOGRAPHY
Livin' it Up
&nbsp

&nbsp

HOME